Emergency Dental Care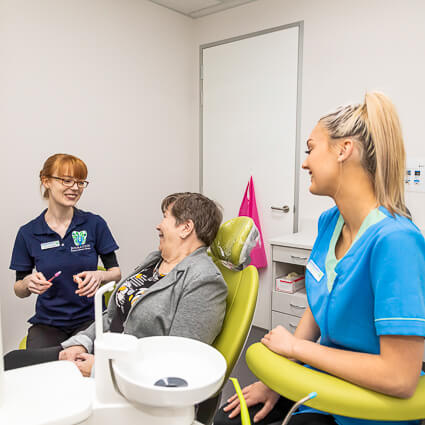 The team at Booragoon Family Dental Centre provide a full range of services. We welcome all ages, which means we can see every member of your family and provide them with the care they need. Our array of solutions includes emergency dental care. If you feel that you are experiencing a dental emergency, do not wait it out. We suggest that you contact us immediately.
Prioritising Emergency Care
If you are in pain, you are our highest priority. We want to make sure we relieve your discomfort promptly. When you speak to our front desk staff on the phone, they'll get an idea of what your problem is over the phone. Then, your dentist will be fully prepared for you when you come in and have an idea of how we may be able to best help you.
If you have a serious infection or your mouth is swollen, we may need to embark on a course of antibiotics first. Taking antibiotics will calm down the area so that your problem can then be effectively addressed.
When you come in, we will have a look at your tooth to determine what has occurred. We will take X-rays, as these images allow us a look deep within your tooth to locate the issues. We'll suggest possible solutions, walking you through your options. You'll learn all about costs, how much time each takes and what to expect with each form of treatment. Then, you can make a decision on what you want to do and go ahead.
If you would prefer to wait with treatment, we may prescribe you antibiotics and reschedule your treatment for another day.
How do I know if what I am experiencing is a dental emergency?

The main factor of determining whether your situation is an emergency is whether you're in pain. You may have also broken a tooth or restoration. Though there sometimes is no pain involved, you shouldn't leave it untreated and let it worsen. Give us a call to discuss whether you need to get in right away.
What if I have an emergency outside of your office hours?

We get it – a dental emergency doesn't always wait for regular business hours to occur! If you have an emergency while our office is closed, please give us a call. Leave a message with your contact information and the nature of your problem. A member of our team will get back to you straightaway when we open in the morning.
Will I get treatment on the day?

That choice is typically left up to you. We can take measures to get you out of pain, then let you know which type of treatment is best for you. You can decide if it's something you want to take care of right away. Otherwise, you can always return for a future appointment to have your treatment completed.
How do I know which service I'll need for my emergency dental care?

We like to give our patients all of their options for treatment. When we assess your emergency, we will let you know which solutions will address your problem and restore your tooth. Then, we will go through the pros and cons of each choice. You can decide which you think is best for you, and we'll proceed with what you'd like to do.
Call Now
Do you need emergency dental care Booragoon? Give us a call straightaway!
CONTACT US
*Any surgical or invasive procedure carries risks. Your dentist is a qualified practitioner who will discuss risks and benefits with you, to help you make an informed decision about your dental treatment

Emergency Dentist Booragoon WA | (08) 6244 2288