Dr Lisa Staer (Principal Dentist)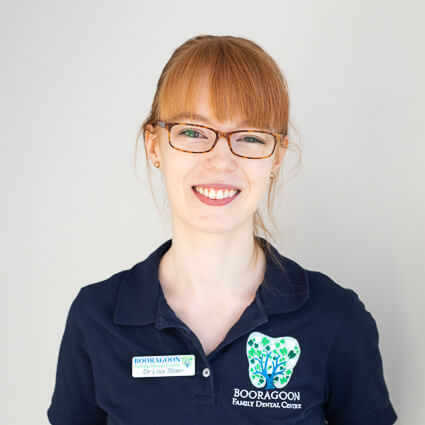 Welcome back to Dr. Lisa who has recently returned part-time from maternity leave! Lisa has a gentle and compassionate approach to dental treatment and believes in practicality, education and communication. She enjoys planning custom solutions to competently manage individual dental concerns.
Lisa has also worked at Cannington Dental Centre since 2015, after graduating from UWA with honours. Lisa won several awards during the course of her studies including the 2014 Australasian Academy of Oral Medicine's award for the highest achieving final year student.
Outside of her work as a dentist, Lisa enjoys art, piano, interior design, cooking & spending time with her young family. Lisa designed our surgery layout at Booragoon Family Dental Centre and loves creating practical and aesthetic solutions to everyday dilemmas. You are welcome to come in to see Lisa, who works with us on Saturdays.
Get to Know Dr Lisa
Get to know Dr Lisa when you book your appointment today!
CONTACT US

*Any surgical or invasive procedure carries risks. Your dentist is a qualified practitioner who will discuss risks and benefits with you, to help you make an informed decision about your dental treatment

Dr Lisa Staer | (08) 6244 2288